The key financial objective of the Foundation is to secure long-term resources - to strengthen its position as a national and international developer of programs for holistic education.

Eutopia Gardens Foundation funding comes from sponsorship.
The biggest support comes, so far, the company Grup Expert SRL, which aims to put at the service of the Foundation, enabling its operation from the beginning.. In addition, Grup Expert SRL has granted free access to all facilities of Eutopia Park, from Arad county to the Foundation.

If you can, give us your support!
Education is the responsibility of all of us. The progressive approach to Foundation programs supports the sustainable development of localities / communities.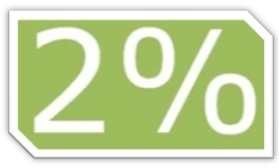 If you are an individual
Under the Tax Code, taxpayers as individuals have the opportunity to direct 2% of their tax revenues in the previous year to a nonprofit entity. This option costs you nothing! If not used, the amount remains the state's posession.
Read more and download the 230 Form HERE AICI >>

If you are a company
According to legal provisions, taxpayers who make sponsorships and / or patronage, deduct from their due income tax, if all the following conditions are met:
a) They are within a limit of 3 thousands of the turnover;
b) do not exceed more than 20% of the due income tax.
Download the sponsorsip contract HERE >>, print it, scan it and send it my email (info@eutopiagardens.org), authenticated by signature and stamp. Thank you!